A Detailed Guide to Casino Payout Fees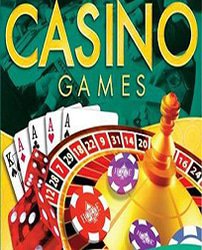 The online and brick and mortar casinos work in the same way. Players have a wider selection option of games, which in turn pay back a percentage out of what they invest. The amount patrons receive is based on a percentage built in a game. The percentage of the total amount given to players as wins is the payout percentage (return to player percentage).
The two main casino games where the return to player percentage applies are the video slots and table games.
Casino Payout Fees in Table Games
Table games are designed so that a percentage remains in the casino. There are casinos that choose to alter the house edge by using higher number card decks or change payout rules of blackjack from 3/2 to 2/1. But, it's important to note that the percentages are usually uniform across casinos.
Casino Payout Fees in Slot Machines
Unlike the video games, slot machine payout percentages are set by the developer of a video slot machine. They can only be altered by casino operators to adjust returns of some video slots. No video developer wants to offer the tightest slot because that translates to business suicide. Most machines are designed in a way that they re-invest a fraction of the amount they take.
For instance, the slot machines with a 94% payout are going to pay back 94% for every $100 a player loses. Still, some casinos have video slots that pay 100% of the money invested by a player, which translates to a loss. However, they aim to use such slots is to attract more people to join, hoping that they will reap the money from slots paying lower percentages.
Remember, even if a casino has a 96% return to player, it's not an indication that a loss of $100 means that you're going to get $96 back. The percentages will be in play for a long time, but the short term is usually based on the randomness already designed in the games. This is the reason why top-rated video slot may go tight for some time, but they'll suddenly pay a huge sum to a lucky player.
The House Edge
The house edge is also referred to as the casino advantage, and it exists on every slot, lotto, or table game. The house edge is an indication of how much a game pays on overage over its lifetime. Many players use it as a guide on which games are the most profitable. The games with high house edge are more highly likely to pay out less over time than those with a lower house edge.
This information is readily available, and it remains the best way to avoid settling on games that may give a casino a massive advantage over the player.
Get Conversant With Casino Payment Percentages!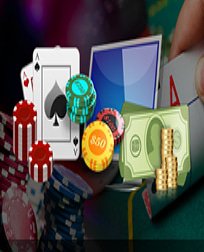 The return to player percentages is an indication of the best betting value offered on a casino game. This is why some of the leading casinos advertise their RTP across the different games they offer. Finding the games with the highest RTP is one of the surest ways to guarantee more casino play with a surety of winning more often. Bottom line, this guide should be of help if you need to make the most out of your casino gaming experience.
Best Choice For Canada
Free Bonus :

200% up to 2000 $

License :

Costa Rica

Canadian Game :

Visit